In Memoriam
Our Teachers
we gratefully welcome any additional information, or photos that can be added to this page
---
Charles J. Vaugh - English & History
Charles J. Vaugh, age 80, of Fairfield, passed away peacefully at home on Monday, June 1, 2015 surrounded by his loving family and friends. Born in Bridgeport to the late William and Katherine (Moran) Vaugh, Charlie was a graduate of Fairfield Prep, Class of 1952 and New Haven State Teacher's College, Class of 1956 where he was the President of the Kappa Delta Phi fraternity. He also received a Master's degree from Fairfield University and an MBA from the University of Bridgeport.
Charlie began his thirty-six year career teaching English and World History at Central High School in Bridgeport and then moved to Norwalk High School, Roton Middle School and the Briggs Center for Vocational Arts where he retired in 1992. Charlie then became the first Manager of the Gaelic American Club, where he was well known to everyone. Charlie was blessed with an infectious personality and could relate to anyone he encountered. He was the true, good guy whose motto in life was, "Live….Laugh…and Love".
One of his greatest joys was spending time with his grandchildren whether it be building a space shuttle with Abbey, building a bird house with Jack or recycling cans with Patrick. You could also find him playing the card game "25" every Thursday night with the Gang at the Gaelic American Club. He was an avid reader; had a true love of literature and could always be found with the Sunday NY Times crossword puzzles. He enjoyed following the stock market all day long and watched Jeopardy at night where he knew all of the answers.
He is survived by his devoted daughter Mary-Sue Baricko and her husband Drew of Stratford; his son Atty. Christopher Vaugh of Fairfield; his brother William Vaugh and his wife Edna of Trumbull; his four adored grandchildren Abbey, Jack and Patrick Baricko of Stratford and Katherine Vaugh of Fairfield; his longtime dearest friend Rita Guariglia of New Milford and Ellen Kiely of Fairfield, whom he thought of as a second daughter. He also is survived by his former wife Patricia Leahy and her husband John of Fairfield and his six nieces and nephews Diane Dobbs, Nancy Sitarz, William Joos, Ellen Makar, Erin Muliero and Tara Vaugh. He was predeceased by his sister Maureen Joos and his daughter-in-law, Ileane Vaugh. Family and friends are invited to attend a Memorial Mass on Friday, June 5, 2015 at 11:00 am directly at Our Lady of Assumption Church, 545 Stratfield Road in Fairfield. Interment is private. Friends may greet his family on Thursday, June 4, 2015 from 4 - 8 pm at the Shaughnessey Banks Funeral Home, 50 Reef Road in Fairfield Center. To send an online condolence, please visit www.shaughnesseybanks.com.
posted 6/2/2015
---
Grace Clark - Typing and Stenography
Grace Gertrude Clark passed away peacefully on Sunday, February 8, 2015, at the age of 96 at Brookdale Place, Wilton, CT. A funeral service will be held on Saturday, February 14 at East Avenue United Methodist Church, 244 East Avenue, East Norwalk, CT. Friends are invited to meet the family at the church from 9:00 to 11:00 am.
Born in Meriden, CT, Grace was a 1939 graduate from New Britain Teacher's College, achieving the honor of Valedictorian. Afterwards, she received her Master of Arts degree from New York University in 1948. Grace taught high school commercial courses for many years in Seymour, then Danbury, and finally East Norwalk. Later, she came out of retirement briefly to each at the Katherine Gibbs Secretarial School. Grace liked to travel. She and other friends enjoyed travelling to many interesting places such as Hawaii and Japan. She was a longtime, faithful member of the East Avenue Methodist Church and served as organist for a short time, sang in the choir, and served as the financial secretary in the business office. Grace leaves her sister in law, Frances Clark, her nieces, Janice Gawlik, Carl Post, her husband Tom Post and their son, Tom Post, Jr. Predeceased by her brother Ted Clark.
The Hoyt-Cognetta Funeral Home & Crematory, 5 East Wall Street has been entrusted with arrangements. Memorial donations may be made to The East Avenue United Methodist Church.
posted 3-2-2015
---
Donald Peter Quinn - English
Donald Peter Quinn, Jr., 76, of Lewes, Delaware, formerly of Norwalk and Redding, CT, passed from this life after a brief illness into the comforting arms of his Creator on December 12, 2014.
Born in Bronx, NY, son of the late Donald P. Quinn, Sr. and Ann (Mangan) Quinn, Don graduated from Mt. St. Mary's University in 1961. He taught English in Norwalk, CT for 35 years. Don lived a life of service. His humble dedication to his students, the athletes he coached, the campers and priests of Camp Notre Dame, the Mount Alumni, St. Jude the Apostle Catholic Church, the Society of Saint Vincent de Paul, his family and God defined his purposeful life.
Don is survived by his wife Kay, and their seven children and their spouses, Gary and Caroline Quinn-Alger, Peter Quinn, Thomas and Sarah Quinn, Patricia and Paul Becotte, Roderick and Theresa Quinn, Tracey and Jeremiah Lee, and Donald and Mollie Quinn, III. His 25 grandchildren shared in the laughter of his humor. He was deeply loved by his sisters Ann Kathryn Burns and Maryelizabeth Horton.
A Mass of Christian Burial will be celebrated on Thursday, December 18, 2014 at 11:00 AM, at St. Jude The Apostle Catholic Church, 152 Tulip Drive, Lewes, DE, where friends may visit beginning at 10:00 AM. Interment will be held on Friday, December 19, 2014, at 12:30 PM, at Don's beloved Mount Saint Mary's, 16300 Old Emmitsburg Road, Emmitsburg, MD.
Memorial contributions may be made in Don's memory to St. Vincent dePaul Society, St. Jude The Apostle, 152 Tulip Drive, Lewes, DE 19958.
posted 12-17-2014
---
Carl W Paight - Coach
Surrounded by his children, Carl Paight, age 85, passed peacefully on September 16th, 2012, in Palm Harbor, Florida.
Dearly beloved husband to Audrey S. Paight for 58 years, cherished father to his four children, Mindy Paight, M.F.A, Andy Paight, M.S., ATC, Joseph Paight, Psy.D., and David Paight, J.D. He is also survived by his five grandchildren and a great grandson.
After serving in the U.S. Coast Guard in WWII, he graduated from Southern Connecticut State College where he captained the varsity football team.
His passion for coaching started at Masuk High School in Connecticut. He went on to teach and coach at Norwalk High School and coach football at Western Connecticut State College, Fordham University and Weston High School. He also served as the Recreational Director in his home town of Weston, Connecticut.
His successful coaching and teaching career spanned four decades, positively influencing the lives of numerous young students and athletes. Carl will always be remembered for his love of the water and the game of football. Carl is deeply missed by his family and friends.
In lieu of flowers, memorial contributions can be made to the Carl W. Paight Endowed Athletic Fund for Men and Women at Southern Connecticut State College, SCSU, 501 Crescent Street, New Haven, CT 06515. Attn: Nancy Ronnie (203) 392-5598.
posted 9-26-2012
---
George Marshall Sanford - Social Studies/History
George Marshall Sanford age 67 of Redding died Sunday April 15, 2012 at Danbury Hospital. Marshall was born September 1, 1944 in Danbury, CT a son of the late Earle and Violet-Rae Sanford. He was employed as a history teacher at Norwalk High School for thirty five years retiring in 2002. Marshall was a 50 year member of the Redding Fire and EMS Company # 1 serving as Chief, Vice President and current Lieutenant of Engine One. He was a 40 year volunteer for the Danbury Hospital Emergency Room; a member and past president of the Bethel Fire Department; member of the Fire Department Safety Officers Association; Fairfield County Fire Chiefs; Connecticut Firemen Historical Society Inc.; Connecticut Fire Police Association; Southern Connecticut Antique Fire Apparatus Collectors(SCAFAC); Connecticut Cellar Savers; Society for the Preservation and Appreciation of Antique Motor Fire Apparatus; Battleship Missouri Memorial, Honolulu HI; Hall of Flame, Phoenix, AZ; International Fire Buffs Association; member and past chairman of the Redding Zoning Board and an EMT since 1973. Marshall was also a member of the Redding Men's Club and Treasurer of the Redding Ridge Cemetery Association for over thirty years. Marshall was a world traveler who enjoyed visiting local fire departments throughout the United States and around the world during his many vacation travels. His shared stories and extensive photograph collection allow members and friends to see and learn what was happening in the fire service in other venues. Marshall is survived by his brother Henry (Hank) Sanford and his wife Mary Ellen of Redding, CT, a niece Aileen Sanford and her fiancé' Robert Mozdzer of Shelton, CT, an uncle Henry Scott.(Bud) McQuade of Redding, CT, an aunt Roberta Green and her husband Harry of Hemet, CA and extended family members Richard and Joanne Smith of Wilton, CT A graveside service will be held at the Redding Ridge Cemetery, Redding, CT on Friday April 20, 2012 at 11 AM. Family will receive friends in the Bethel Funeral Home 215 Greenwood Ave., Bethel, CT on Thursday evening from 5 until 8 PM. In lieu of flowers memorials may be made to the Redding Fire and EMS Company One PO Box 185 Redding, CT 06876 Information and online condolences at HullFuneralService.com
posted 4-19-2012
---
Jennifer Smith Bakes
Jennifer Smith Bakes, 62, surrounded by her devoted family, passed away in her home in Norwalk, CT on Tuesday September 20, 2011 after a valiant struggle with cancer. Jennie was born in Boston, Massachusetts on January 19, 1949 to the late John Lloyd Smith, Jr. and A. Jean Cheney Smith, and spent her childhood in Westwood, MA. She is survived by her devoted husband, Christos Bakes, and their three loving daughters Nicole Bakes DeLuca, Katherine Jean Bakes, and Annette Christina Bakes as well as by her son-in-law John Christopher DeLuca, two grandsons, Alex and Evan, and many caring relatives, including a multitude of cousins, nephews and nieces, and godchildren. Jennie was predeceased by her brother, John L. Smith, III of Pennsylvania and is survived by her two sisters, Sarah M. Nason of Everett, MA and Constance M. Ostis of Yarmouth, ME and her 'just like a sister', Chrissy Papadopolous of Norwalk, CT.
Following graduation from the University of Maine, Orono (1970), Jennie moved to Connecticut to begin her career teaching mathematics at Norwalk High School. It was here that she met her husband Chris and here that they raised their family. Jennie was an extraordinary teacher who was passionate about her job; she excelled at developing long lasting relationships with both faculty and students.
Jennie lived life with love and determination, committed to excelling in the roles she chose in life. Most importantly, she was a loving and providing mother who took time off of her teaching career just to raise her children. Jennie was the ultimate homemaker: her first priority has always been her family for whom she toiled endlessly to make sure not only that she attended every special event and that she knew how to cook her husband's favorite Greek dishes, but also that her home ran smoothly in support of raising her family. Jennie also played a pivotal role in her extended family, ensuring that family ties with siblings and cousins stayed strong. Some of her most cherished times were spent during Thanksgivings at the family home in Westport, Maine and summers relaxing on the beach in Greece. With family and friends, Jennie loved a good competitive game, whether it was playing cards, Scrabble, or canasta.
Despite life's struggles, Jennie loved to laugh and have a good time, to garden and bake for her children and grandchildren. Above all, Jennie loved to make her friends and family happy and took great pride in doing so. She appreciated all the care and support of friends and family.
Friends may call TODAY Friday September 23rd from 4:00 – 8:00pm at Collins Funeral Home, 92 East Avenue, Norwalk. Services will be held on Saturday at 10:00am in the funeral home. Burial will follow in St. John Cemetery, Richards Avenue, Norwalk.
While flowers are welcome, Jennie's memory would be equally honored by donations to: Memorial Sloan-Kettering Cancer Center, 1275 York Avenue, New York, NY 10065 (www.mskcc.org) or Whittingham Cancer Center at Norwalk Hospital, 34 Maple Street, Norwalk (www.norwalkhospitalfoundation.org).
Please visit www.collinsfh.com to leave condolences.
Published in The Hour from September 22 to September 23, 2011
---
Barbara Ginsberg Eagle
NHS Class of 1951, and later an NHS teacher
No details known
---
Philip R. Martel
Mr. Martel and his daughter, Nicole, Christmas 2009
(1947-2011)
Philip R. Martel, beloved teacher, friend, father, weather forecaster, disco music aficionado, and accomplished pianist, passed away on March 25, 2011, surrounded by his daughter and close friends, after a fleeting battle with cancer.
Born on Feb. 13, 1947, in Southbridge, Mass., Phil was the son of the late Rene Martel and the late Rita Lamoureux Martel. Raised in North Grosvenordale, Phil was the valedictorian of his class at Tourtellote Memorial High School. He then studied chemistry and math at Boston College, where he was the pianist for the Boston College University Chorale, winning the 1968 Peloquin Award and graduating magna cum laude, as a member of Alpha Sigma Nu, a national Jesuit honor society.
After college, Phil began his teaching career, where he touched the hearts and minds of thousands of students, from West Rocks Junior High School and Norwalk High School in Norwalk to Coginchaug Regional High School in Durham. He was only 64 when he died, but he taught for a total of 43 years and loved every minute of it. Phil was a character who will always be remembered and quoted by those who crossed his path and those he made smile and laugh.
Philip is survived by his daughter, Nicole Martel, of Stamford. In addition to his daughter, Phil is survived by his brother, Paul Martel, of Thompson, three nephews, an aunt, Gloria Szydlik of Southbridge, Mass., and many lifelong friends and extended family members.
Friends and family are invited to celebrate Phil's life at a memorial Mass at the Cathedral of St. Joseph in Hartford on Saturday, May 7, at 11:30 a.m.
In lieu of flowers, donations may be made in the name of Philip R. Martel to either Apple Rehab of Middletown (Apple Rehab of Middletown, c/o Frank Fiore, 600 Highland Ave., Middletown, CT 06457) or to the University Chorale of Boston College (University Chorale of Boston College, c/o Anthony Papetti, Boston College, Lyons 428, 140 Commonwealth Ave., Chestnut Hill, MA 02467).
Published in The Middletown Press on March 30, 2011
---
Walter F. Dudding, Assistant Principal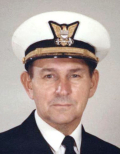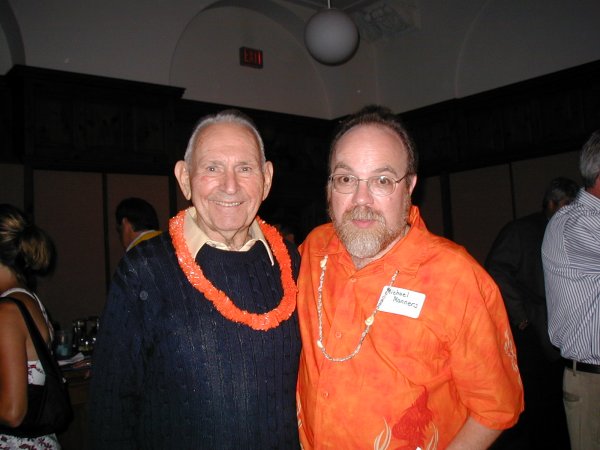 Walter F. Dudding, 94, surrounded by his family, passed away on June 24, 2009 at the retirement community of Harrogate, in Lakewood, NJ, where he relocated in January 2005, after nearly 60 years as a resident of Norwalk, CT. Walter was born July 14, 1914 in Longhill, CT, son of John (Jack) and Nellie Patla Dudding.
He is survived by his beloved and devoted wife and partner of 66 years, Pauline (Dot) Anderson Dudding and his children, Gerald F. Dudding and wife, Kate of Clifton Park, NY, Eugenie (Genie) D. Short and husband, Gary of Dallas, TX, Joan D. Brown and husband, Robin of Toms River, NJ, and Susan D. Evans and husband, James of Springfield, VA. Walter will always be remembered as "Papa" to his 8 grandchildren. He is also survived by two half-brothers, Harold and William Jacobs, their respective wives, D''ette and Anita; a sister-in-law, Gladys Humphrey Anderson, and many nieces and nephews.
Walter Dudding graduated from Hillhouse High School, New Haven, CT, in 1933. He spent three years at Western State College in Gunnison, CO, and graduated from Teacher''s College of Connecticut, which is now Central Connecticut State University, in New Britain, CT in 1942 with a BS degree in Business Education. He went on to receive his Masters and 6th year degree at NYU in Secondary Education.
Walter Dudding is a WW II veteran, having enlisted in the U.S. Coast Guard as a Seaman Recruit in May 1942. In August, he entered Officer''s Candidate School at the U.S. Coast Guard Academy in New London, CT and upon graduation he was commissioned as an Ensign in November 1942. The following day, on the 26th of November he married Pauline Eugenie Anderson at St. Mary''s Catholic Church in Norwalk, CT. After a short leave, he reported for sea duty and spent 38 months at sea with tours of convoy duty on the USCGC Humphreys and the USCGC Rush in the Caribbean, and then on search and rescue and convoy duty in the North Atlantic on the USCGC Evergreen, which was home based in Greenland. Walter was released from active duty in February 1946. He continued his service in the U.S. Coast Guard as a Reserve Officer and retired, with the rank of Captain in 1974.
Walter Dudding began his civilian career as a business teacher at Norwalk High School where he also coached hockey and basketball. Walter remained an integral part of the Norwalk High School community for 41 years, retiring in June 1983. During his career in the Norwalk School system, Mr. Dudding spent 13 years as Vice Principal under the Principal, Mr. Eric Malmquist, at Norwalk High School on East Avenue and then spent an additional 12 years as Housemaster in "D House" at the newly constructed Norwalk High School. Walter also served as faculty athletic manager and worked at numerous youth sports programs sponsored by the Norwalk Recreation Department and the Norwalk YMCA. He was honored by the Norwalk "Old Timers" in November 1987 for his dedicated service to physical fitness and sports education at the 27th Annual Sports Award Dinner.
Prior to assuming year-round administrative responsibilities at Norwalk High School, Walter spent many summers working as the head swimming pro at Shore Haven Country Club in Norwalk, CT, and then at Quaker Ridge Country Club in Scarsdale, NY. He also was active in swimming, and youth and adult fitness programs at the Norwalk YMCA. He received an honorary lifetime YMCA membership in July 2004 for his service and commitment to the Norwalk Y community.
Walter would want to be remembered for his devoted love of family, his service to community and country, his ability to remember and tell a good joke whenever and wherever, and the enjoyment he received by just being around people, young and old. His family and friends will gather to celebrate his long and full life on Sunday, July 12, 2009, two days before his 95th birthday, from 2:00 to 4:00 pm at the Clark Auditorium at the retirement community of Harrogate, 400 Locust Street, Lakewood, NJ. A formal ceremony will be held on Thursday, October 1, 2009 at Arlington National Cemetery where Captain Dudding will be buried with full military honors. In lieu of flowers, tax-deductible contributions may be made to ''The Harrogate Fund'' in memory of Walter F. Dudding. Please send donations to Janice Davis, Harrogate Inc., 400 Locust St., Lakewood, NJ. 08701.
posted July 7, 2009
---
William M. Gilmore

William M. Gilmore, age 90, of Norwalk, passed away peacefully at the Norwalk Hospital on Friday, January 30. He is survived by his wife, Emma B. Gilmore, to whom he was married for 62 years. In addition, he is mourned by his two sons Thomas C. Gilmore and William M. Gilmore Jr.

William M. Gilmore was born in Gaffney, South Carolina. He shared the household with a younger brother, Thomas Gilmore, who predeceased him.

From his early years, William Gilmore excelled in school. Economic circumstances forced him to earn his way though school. Nevertheless, he graduated with high honors while serving as class president and editor of the school newspaper of the Agricultural and Technical College of North Carolina. Later in his career, he supported his young family by driving a cab in Philadelphia while attending Temple University from which he received a Master of Education. He completed his formal education with by earning a six-year professional diploma from the University of Bridgeport.

Gilmore met his future wife, Emma Brantley, while teaching in Downingtown, Pennsylvania. Both he and Emma taught in the segregated school systems and both were united in their tireless advocacy for civil rights for all students and citizens.

After his marriage to Emma Brantley, Gilmore moved to Norwalk, CT in 1953 where he became among the first African Americans to be employed by the Norwalk School system. He was joined the next year by his wife and two children. Emma Gilmore later joined the Norwalk school system as an elementary school teacher, much beloved by her students.

Gilmore served and taught in Norwalk for the entirety of his professional educational career. He first taught Science in the old Center Junior High School before moving to Norwalk High where his skills as a Chemistry Teacher became a widely recognized asset of that school. Later he served as a Housemaster, and Vice and Senior Principal at Norwalk High after the new building was completed.

Gilmore's excellence as a teacher was widely recognized by his students as well as colleagues. The Norwalk Board of Education honored him after his retirement with a Distinguished Merit Award. He was known for his capacity to inspire the best efforts from his students and even those lest gifted as students found encouragement by his firm unwillingness to accept anything less than their best.

Mr. Gilmore''s dedication to the City of Norwalk found expression in his tireless devotion to community service. He gladly served on the boards of many non profit organizations and was ever available as a volunteer for the many causes he espoused, from civil rights to educational literacy. Mr. Gilmore was also tirelessly devoted to his Church the Norwalk United Methodist Church

Gardening was a beloved hobby and Gilmore never tired of the endless hours he devoted to planning and cultivating new plants and vegetables. He was always vigilant in the search for ever new plots of lands which he could turn into his personal farms and garden.

An avid reader, Mr. Gilmore''s personal work space was invariably an obstacle course composed of numerous books and magazine articles he read. He was equally tireless in his desire to inspire others with his love of learning and personal improvement.

His impact on the community was beloved by his family and friends who miss and mourn his passing.

In lieu of flowers, the family asks that friends and family consider donations to the Norwalk chapter of the NAACP, the Norwalk United Methodist Church, and the Agricultural and Technical College of North Carolina.

Funeral Services are 11:00 AM Friday, February 6, 2009 at Norwalk United Methodist Church, Rev. Janet Hodge, officiating. A Gathering is from 10:00 AM until time of Services at the Church and Interment at Riverside Cemetery, 81 Riverside Avenue, Norwalk, Connecticut. Arrangements entrusted to Baker Funeral Services, 84 S Main St. Norwalk, CT; visit www.bakerfuneralservices.com to sign Guest Book.
posted February 5, 2009
---
Robert E. Dion
Norwalk Math teacher, 1967 NHS Class Advisor
Robert Edmond Dion, age 67, of Lady Lake, Fla., died unexpectedly at his home on Monday, October 8, 2007. He was the husband of the late Constance (Kaczynski) Dion. He was born in Webster, Mass. on March 30, 1940, a son of the late Edmond and Janet (Brogan) Dion. Mr. Dion earned his Masters Degree in Education from the University of Massachusetts. He taught in the Norwalk School System from 1960 to 1968 and at Staples High School from 1968 to 1995. He lived in Brookfield for 17 years prior to retiring to Florida 10 years ago. He was a dedicated teacher, an avid golfer and a devoted family man. He is survived by his five children, Robert Dion and his wife, Jennifer, of Newtown, Keith Dion and his wife, Michelle, of Brookfield, Kevin Dion of Rocky Hill, Jennifer Wood and her husband, John, of Casper, Wyo., Leanne Furlong and her husband, Thomas of Torrington; 15 grandchildren, Emily and Samantha Dion, Taylor, Maren, and Madison Dion, Kevin, Cody, Kyle and Megan Dion, Steven and Brittany Robbins, Shannon and John Wood, Ashley and Amber McCarty. A Graveside Service will be held on Monday, October 15, 2007 at 11 a.m. in Section 12 of St. Peter's Cemetery, Danbury. The family will receive friends on Sunday from 2 to 4 and 6 to 8 p.m. in the Brookfield Funeral Home, 786 Federal Rd., Brookfield. In lieu of flowers, the family requests that donations in Mr. Dion's memory be made to:American Cancer Society, 3709 W. Jetton Ave., Tampa , FL 33629 or to Elks National Foundation, 2750 N. Lakeview Ave., Chicago , IL 60614 .
posted 10/31/2007
---
Frances Jane Barlow Latham

Former Norwalk Teacher
Frances Barlow Latham, 84, of Norwalk, died Wednesday, July 4th, 2007 at Norwalk Hospital. Born on April 7, 1923 in Orange, NJ, Frances was the third daughter of Joseph W. and Marie Chipley Barlow. She graduated from high school at the age of 16 and then attended New York University, graduating with a Bachelor's degree in Foods and Nutrition and a Minor in Biology and Chemistry. Upon graduation she worked as a chemist at Fleishmann Laboratories where she met her future husband, Haverman Peter "Pete" Latham. They were married on September 7, 1947 in New York City at the home of her father and stepmother. They settled in the Bronx, NY until 1949 when they bought their first home in Creskill, NJ. Frances and Pete raised three children – Barbara, Peter and John. In 1953 Pete accepted a job with Pepperidge Farm and the family moved to Downers Grove, IL. In 1958 Pete was transferred to the company's corporate headquarters in Norwalk, CT and the family relocated there.
After her three children were older Frances went back to school to obtain a teaching degree. She graduated from the University of Bridgeport with a Master's Degree in Elementary education, and she later obtained her 6th year certificate from Southern Connecticut State University. She held teaching positions at Rowayton School, Cranbury School, Naramake School, and Tracey School, all in Norwalk, CT, teaching various elementary grades.
After a long teaching career Frances retired in 1986. She enjoyed spending time with her family, especially her grandchildren and great-grandchildren.
She is survived by her children: Barbara Latham Ereshena [Paul Martinez] of Norwalk, Peter Latham, of Clarkston, MI, and John Latham [Karen] of Norwalk; her grandchildren: Michael Ereshena [Nancy] of Bridgeport, CT, Jennifer Ereshena Lobasz [Michael] of Shelton, CT, and Katlin Latham of Norwalk, as well as three great-grandchildren: Elizabeth and Michael Ereshena of Bridgeport, CT, and Jacek Lobasz of Shelton, CT.
Calling hours will be held on Sunday from 4-6 PM at the Collins Funeral Home, 92 East Avenue, Norwalk. Services and burial will be private. In lieu of flowers, memorial contributions may be made to the Whittingham Cancer Center, 30 Stevens St., Norwalk, CT 06850.
---
JOSEPH J. GEMZA, JR. - West Rocks and NHS Faculty
Joseph J. Gemza, age 63, of Norwalk, died on Monday, January 22, 2007 in Norwalk Hospital. Born in Danbury, the son of Joseph and Enza (Mallucci) Gemza Sr., he was the beloved husband of Judith (Bucciarelli) Gemza. Mr. Gemza was a retired teacher at Norwalk High School, an avid car lover and a dedicated husband, father, grandfather and friend. He was a member of the Gateway Auto Club, CHAS (CT Historical Auto Society), the retired teachers assoc. and New Horizons at St. Matthew Church. He is survived by his beloved wife Judith, of 41 years, a son, Fr. Richard Gemza, and a daughter, Tracy Scotti and her husband Raffaele, as well as two cherished grandchildren, Frank and Grace Scotti.
---
.
Louis (Gigi) Iodice - West Rocks & NHS Faculty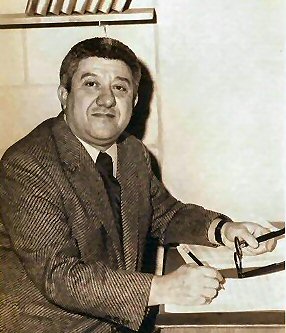 Louis (Gigi) Iodice, age 86, of Bridgeport, entered into eternal rest on Sunday, February 12, 2006 at St. Vincent Medical Center. Born in Bridgeport, on February 10, 1920, he was a son of the late Umberto and Esther Bounincontro Iodice. He attended the Bridgeport school system and was a decorated Air Force veteran of World War II. Louis was married almost 50 years to his wife, Rose Caruso Iodice who predeceased him. He lived in Trumbull from 1974 to 2001, before moving to Milford. After the loss of his wife Louis returned to Bridgeport in 2002 and worked for many years at the Dictaphone Company. In his mid years, he went to Southern Connecticut State University, where he received both his Bachelorts and Masterts degrees. He served for many years in the Norwalk school system as a teacher and an assistant principal. Louis was a member of the Trinacria M.A. Society and a lifetime member of the Retired Teachers Society. In addition to his parents and his wife, he was also predeceased by a sister, Angelina Iodice. Survivors include a sister, Lillian Iodice of Bridgeport; and his wife's siblings, Caroline Wakefield, Angeline Schillaci, Rita Quatrella, and Joseph Caruso; and many nieces and nephews. Funeral services will take place on Wednesday, February 15, 2006 at 11:30 a.m. in the Abriola Parkview Funeral Home, 419 White Plains Road, Trumbull, and at 12:30 p.m. in St. Andrew Church, Bridgeport for a Mass of Christian burial. Interment with full military honors will follow at the Gate of Heaven Cemetery, Trumbull. Friends may call on Tuesday, from 4 to 8 pm. The Trinacria M. A. Society will exemplify a ritual on Tuesday at the Abriola Parkview Funeral Home at 6 p.m. To light a virtual candle, visit us at www.abriola.com.
Published in the Connecticut Post from 2/13/2006 - 2/14/2006.
posted 2/15/2006
---
Elise Anderson
---
Marjorie Anderson
---
Jack Cronin
Physical Education/Driving
---
Mary Howard
Math
---
Gordon Jacob
Social Studies
---
John McGuiness
---
Margaret McHenry
---
Ruth McMahon
---
Walter Miglin
---
William Moore
Principal
---
James Previtali
---
Terry Rebe
---
Betty Ryan
---
Marcella Sallick
---
Thomas Scarso
Physical Education
---
Katherine Skelly
---
Ralph Skelton
Math
---
Arthur Songhurst
---
Albert Woodend
April 2003
Business
---