In Memoriam
we gratefully welcome any additional information, or photos that can be added to this page
---
Anthony P. Carrano
Anthony P. Carrano, 59, of Vero Beach, passed away surrounded by his loving family on Friday, August 1, 2014 from battling cancer for 6 months.
He had lived in Norwalk, CT for most of his life and has lived in Vero Beach, FL for the past 19 years. He is preceded in death by his parents, Neil and Tess Carrano, a brother, Neil Carrano, Jr. and a great grandson, Jaiden. He is survived by his wife, Patricia Carrano; son, Shaun Bratsenis; 2 daughters, Dodie Ledford and Melanie Bratsenis; 5 grandchildren, Brandon, Ryan, Laura-Nicole and Tyler; 3 great- grandchildren, Kayleigh, Jacelyn and Aaliyah.
He was a wonderful husband, father, grandfather and a best friend to everyone that knew him. He will be greatly missed by all. A Visitation will be held on Saturday, August 9, 2014 from 5PM to 8PM at Cox Gifford Seawinds Funeral Home, 1950 20th Street, Vero Beach, FL.
posted 6/04/2015
---
Donna Gail Greenwood
Died December 2013 in Falmouth, Massachusetts
posted 6/04/2015
---
Paul Toms
posted 4-6-2017
---
Michael James Foran
DEMING, New Mexico. - Michael James Foran, 61 , son of James and Lucille Foran, of New Bern, N.C. died suddenly on Sunday, Feb. 1, 2015, in his home in Deming, New Mexico. Michael worked as a millwork specialist at National Lumber in North Haven, Conn. for several years, then relocated to Baltimore, Md., and completed his career with Monumental Lumber.
Michael leaves behind his precious daughters, Rebecca Foran, of Norwalk and Brittney Foran, of Wallingford, Nicole Scanlon and her husband, Ryan, of Enfield; and two grandchildren, Alex and Brooke. Michael also leaves behind a brother and sister-in-law, Thomas and Candace Foran, of Portland, Ore. (formerly of Simsbury); and a sister, Linda Foran, of Baltimore, Md. Michael had a love for photography and woodworking.
To my daughters know that "It's so much darker when a light goes out than it would have been if it had never shone." John Steinbeck, The Winter of Our Discontent.
posted 3-14-2015
---
Laurie Rodgers
Laurie Rogers Kruysman, 60, of Tega Cay, died Saturday, December 20, 2014, at the Wayne T. Patrick Hospice House in Rock Hill.
A celebration of Laurie's life will be held at a date to be announced.
Born in Bridgeport, CT, Laurie was a daughter of Barbara Gilbert Rogers and the late Donald Wesley Rogers. She graduated from Central Connecticut State University. Laurie was employed with The Postal Route in Tega Cay and was a charter member of Grace Presbyterian Church. She was a member of the Tega Cay Fire Department Ladies Auxiliary and the Order of Eastern Star in Connecticut. She was a leader with Girl Scout Troop # 646 and Rainbow Girls. Laurie volunteered with the Fort Mill High School Band, the Gold Hill Elementary School PTA and Gold Hill Middle School PTO.
Surviving are her son, Kurt William Kruysman and his wife, Amanda of Fort Mill; her daughter, Kimberly Stephanie Kruysman of Tega Cay; her former husband, William "Bill" Kruysman; her brothers, Scott Rogers of Salt Lake City, Utah and Robert Rogers of Bethel, CT; and her grandson, Bryson William Kruysman of Fort Mill. She was preceded in death by a brother, Keith Rogers; and a sister, Tracy Nejfelt.
Memorial contributions may be made to the Fort Mill District Band Booster Club, 2879 Hwy. 160 West, Box 4056, Fort Mill, SC 29708.
posted 3-2-2015
---
Kim S. Poland
September 29, 1954 - December 4, 2012
U.S. Veteran,
Beloved Husband, Father & Grandfather
Mr. Kim S. Poland, 58, of Waterbury, passed away suddenly, December 4, 2012 at his home. He was the husband of Tina (Laviana) Poland.
Kim was born in Fostoria, Ohio on September, 29 1954, son of Robert Poland and the late Alys (Sterling) Poland. He was a professional trombonist who served in the United States Air Force and was a member of the "Air Force Band of the Golden West". Until the time of his passing, Kim was a dedicated employee of Electric Motion Co. in Winsted, CT, though in his free time he enjoyed being with his family, listening to the Eastman Trombone Choir, and cheering on the Ohio State Buckeyes for whom he was a die-hard fan.
Besides his wife Tina of 5 years and his father Robert, he leaves a son, Jason Poland of Hague, New York; two stepchildren, Greg Pellot and Christine Pellot of Gales Ferry; two brothers, Jeffrey Poland and his wife Alison of West Virginia, and David Poland and his wife Debra of Florida as well as a grandson Jackson Carroll, whom he loved dearly.
Arrangements: A Memorial Service with the cremains present will be held Sunday, 12:00 p.m. at Chase Parkway Memorial/The Albini Family Funeral Home, 430 Chase Parkway. A calling hour will be held Sunday, 11:00 a.m. to 12:00 p.m. at the funeral home. Burial will be at the convenience of the family.
posted 3-2-2015
---
Gail Samela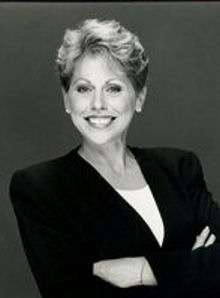 Gail Ann "Moon" Pacifico, aka Gail Samela, O'Brien, Vogt, and Serrao, age 60 has left the building (indefinitely) to go have a word (most likely a few) with her maker. After a long battle with cancer, she passed peacefully at home on Sunday Nov. 9, 2014. There was no more colorful a character nor someone who loved and lived life more fully. In death, as in life, Gail dictated her own terms. She even personally approved this obituary. Originally born in Stamford, Gail grew up most of her years in Norwalk, then ventured off to LaJolla, California where her son Dominick was born. After leaving her mark on California, Gail came back to the east coast to settle down in Connecticut. Along with a large italian family and many loyal and loving friends, Gail will fondly be remembered by her son Dominick James and his fiance Shelly Gutierrez. Gail is survived by her mother Anna, brother, Daniel and sister Stacey. Gail is now resting with her long term partner Frank Striano who pre-deceased her September 29, 2014. Friends may greet Gail's family and celebrate her life Friday, November 21, 2014 from 10am to 1pm in the Spear-Miller Funeral Home. Interment will be private.
posted 11-17-2014
---
Diane Biasetti Rivera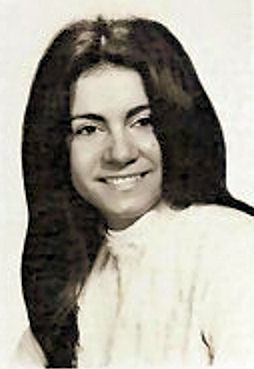 Diane Rivera, age 60, of Norwalk, passed away peacefully at the Norwalk Hospital on Thursday, November 13. Diane was born in Norwalk on October 17, 1954, the daughter of Edmond and Yvette Lizee Biasetti and has lived locally all of her life. She was a graduate of Norwalk High School and has been working as a secretary at Nathan Hale Middle School. Diane's life was centered on her grandchildren and children, who will miss her dearly. In addition to her parents, survivors also include her children Christopher J. Rivera and his wife Tosca of Shelton and Danielle I. Rivera of Old Lyme; her grandchildren Sophie Lynn and Sadie Lynn Rivera; her sister Donna Harrell; nieces Tricia, Justine, Johanna and Ella. Diane is also survived by her husband James Rivera. A Mass of Christian Burial will be celebrated on Monday, November 17 at 10 am at St. Thomas the Apostle Church, 203 East Ave., Norwalk with burial to follow at St. John Cemetery.
posted 11-17-2014
---
Rosemary Carbone
January 6, 2003
posted 11-17-2014
---
Kenneth (Fudgy) Dugdale
Died June 2013 - Ken was a carpenter located in Alabama
No other details known
posted 11-3-2014
---
Susan Thompson Meehan Green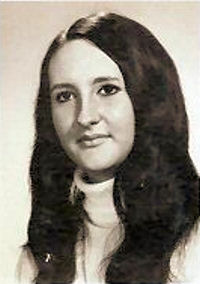 Susan Marie Green, age 58 of Norwalk, wife of Michael G. Green, died on Sunday, September 15, 2013 at CT Hospice Branford. Born in Norwalk, the daughter of Mary (Schiavo) and Edward Thompson, she is also survived by her niece Jessica, great nephew and niece: Raymond Michael and Nicole Marie and her 4 precious dogs: Bonnie, Georgia, Maggie and Dodger. She was predeceased by two brothers Edward Kevin and Michael Wade. Susan worked as a personal assistant and enjoyed gardening.
Memorial donations may be made to: CT Hospice, 100 Double Beach Rd, Branford, CT 06504 or Smilow Cancer Center at Yale-New Haven
posted 9-23-2013
---
Patrick Sanna
Francis Patrick "Pat" Sanna, age 57, of Norwalk, died peacefully at the Meuro Rehab Center in Worcester, MA on April 26, 2012. Pat was born in Norwalk on May 17, 1954, the son of Lawrence Sanna and the late Jean Hyatt Sanna Fountain. He attended Norwalk schools and was self-employed.
Survivors also include a daughter, Kimberly Ann, 3 brothers, Larry, John and Joseph, and many nieces, nephews, aunts, uncles and cousins. Pat was also predeceased by his sister Jeanne and his brother Peter. Interment and services will be private.
posted 5-10-2012
---
Douglas James Pirc
Mr. Douglas James Pirc, age 56 of Orange, beloved husband of Loretta Troy Pirc, passed away at Milford Hospital on Friday, May 7, 2010. Son of Vladimir and Delight Rinehart Pirc of Milford, he was born on April 14, 1954 in Queens, NY. Doug grew up and attended school in Norwalk, CT. After high school, Doug went on to attend the University of Connecticut where, in addition to earning a degree in mechanical engineering, he met his wife of nearly 30 years Loretta Theresa Troy. Doug has been a resident of Orange for the past sixteen years and most recently employed at CasMed in Branford, where he designed medical monitors. In addition to his successful professional life, Doug enjoyed a rich personal life. He was a loving and devoted son, husband, and father. He always made sure his family had the best and worked tirelessly to ensure that. There was no project around the house which he would not tackle. He was a handyman extraordinaire and jack-of-all trades. Doug was always kind and generous to his friends and neighbors, always helping out in any way he could. He played ice hockey in high school and continued his passion for the sport, playing in various leagues throughout his life. He could often be seen in his boat off the shores of Milford or driving around town in the Caterham Seven, his roadster convertible. His dry sense of humor and jokester attitude brought smiles and laughs to all around him and could even make the dullest room break out in laughter. However, what Doug's friends and family will cherish the most is his commitment to those he cared for and his legacy.
In addition to his wife and parents, survivors include his three loving children Christopher Pirc and his fiancée Emily Briggs both of New Haven, Cameron Pirc and Carolyn Pirc both of Orange, his mother-in-law Marion Troy of Stamford, two brother-in-laws Patrick Troy of New Hampshire and Brian Troy and his wife Sarah and their children Brian and Jennifer all of Florida, two sister-in-laws Mary Ellen Troy of Stamford, and Virginia Troy of Glastonbury. Doug is also survived by his brother Broderick Pirc and his wife Elaine and their daughter Tiffany all of Bethel. He was predeceased by his father-in-law Gus Troy.
Memorial service will be held on Thursday, May 13 at 11:00 am at Cody-White Funeral Home. Interment will follow in Orange Center Cemetery. Family and friends may call Today, May 11, 2010 from 5p.m. to 9 p.m. at Cody-White Funeral Home, 107 Broad Street on the Green, Milford. Memorial Contributions may be to made The Leukemia and Lymphoma Society CT-Chapter, 300 Research Parkway, Suite 310, Meriden, CT 06450 or Myeloma Institute for Research and Therapy, University of Arkansas for Medical Sciences, 4301 West Markham St. Slot 816, Little Rock, Arkansas, 72205
posted 3-14-2012
---
Thomas W. Murray
"Tiz Miz"

Thomas W. Murray, born July 28, 1954 and formerly of Norwalk, died unexpectedly at his home in Wilton on Monday, August 16th. He is survived by his wife of 23 years, Anne Arkins Murray, and his much cherished twin sons, Matthew and Ian. Thom was predeceased by his parents, Thomas and Elizabeth (Betty) Murray, both long-time Norwalk residents.
A licensed commercial Realtor®, Thom was most recently employed with DVB Realty of Norwalk. He was a member of the Laurel Athletic Club, where he could often be found sharing stories and laughs with long-time friends. A talented chef, Thom regularly cooked and served at the club's men's nights, as well as hosted friends and family at his home. Thom also volunteered with The Norwalk Emergency Shelter in South Norwalk.
As a young man, Thom was a member of Trails/Chezbro, a well known and very popular local band. The occasional reunion concerts were still well attended. Music, and especially that of James Brown, was a life-long love of Thom's.
When his sons were young, Thom enthusiastically coached both Biddy Basketball and Pop Warner football with his sons' teams, never missing a practice or a game. He was a constant source of encouragement and inspiration to his sons and their teammates. And Thom's home and heart always welcomed his sons' many friends, all of whom loved him and will feel his loss.
A memorial service will be held at 12:00 noon Saturday, August 21st, at St. Philip's Church, 25 France Street, Norwalk. It will be immediately followed by a celebration of Thom's life at the Laurel Athletic Club, 13 North Avenue, within walking distance of St. Philip's Church, at 1:00 p.m.
In lieu of flowers, donations can be made in c/o Tom Cossuto, Laurel Athletic Club, 13 North Avenue, Norwalk, CT 06851-3802.
posted 8/19/2010
---
Diane Henninger Rice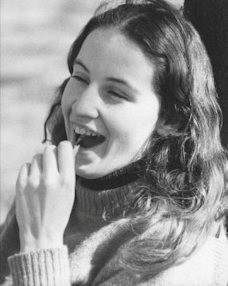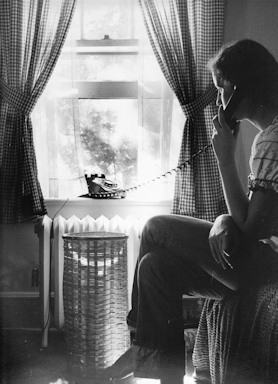 From Diane's sister's facebook page:
Diane Henninger Rice, made her transition on the early morning hours of May 14, 2 days before her 55th birthday

We will gather to share our thoughts and prayers, celebrate her life and beauty and release her ashes in the river behind her home at 32 East Ave. in Norwalk Ct. on Tuesday at 2:00. All are welcome. We will miss her. Feel free to share this message with those who love her. With thanks and love, Carolyn Myers. carolyn1201@hotmail.com
photos: Robert Specht
posted 5-19-2010
---
Eugenia Kokias Boshnack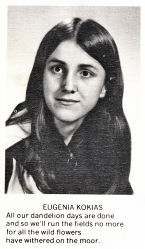 Eugenia K. Boshnack, lost her valiant struggle against cancer on Wednesday morning, October 8th, at Bridgeport Hospital. Eugenia, age 54, was the beloved wife and friend of Michael P. Boshnack with whom she has lived in Shelton for almost 25 years and there raised sons Roland and Alexander.
Eugenia was born in rural Greece on May 14, 1954 and at age one, moved to Norwalk, CT where she graduated from Norwalk High in 1972. Eugenia later worked her way to a bachelor's at Sacred Heart University. Throughout her interesting and varied work career Eugenia never failed to make colleagues into life long friends.
She is survived by husband, sons, her parents Stelianos and Dorothea Kokias, sister Maria, brother Peter, niece Cassandra and nephew Peter.
A funeral service will be held Tuesday, October 14 at 11 a.m. at St. Barbara''s Greek Orthodox Church, 480 Race Brook Road, Orange, CT with Rev. Father Peter J. Orfanakos, Officiating. Interment to follow at Riverside Cemetery in Shelton. The arrangements are entrusted to the Riverview Funeral Home 390 River Road, Shelton.
At Eugenia''s request, there will be a closed casket. In lieu of flowers contributions may be made to Cancer Care of Connecticut, 120 East Avenue, Norwalk, CT 06851 and/or Bridgeport Hospital Foundation, 267 Grant Street, Bridgeport, CT 06610. Eugenia wishes to thank all the doctors, nurses, technicians, aides, and support personnel who fought by her side.
posted 10/11/2008
---
Lewis Gross
After many years of searching, I recently discovered that Lew Gross died approximately late in 2006. I have been unable to get any further details. Lew was a great guy, and a very close friend of mine in our youth. We grew up together in Norwalk, Connecticut and were actually born only 6 hours apart, on December 2, 1953, in Norwalk Hospital. We were known as "The Birthday Buddies". Lew was a very talented musician, and was in great demand for his bass playing. He and I played together many, many times, and even played together in "Rock A Day Jonny", a well known California band, in the mid 1970's. Our lives eventually took us many miles from each other, and I last spoke to Lew by phone in 1995. He had been living on his boat for many years, and had recently moved ashore due to the birth of a daughter.
submitted 4/30/2008 by Mike Manners, 72
---
Ellen Anne Martineau - Tobin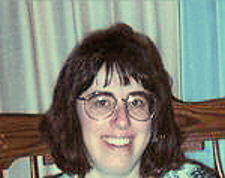 Formerly of Norwalk
Ellen Anne Martineau - Tobin passed away on Monday, February 25, 2008 at the Arden House in Hamden after a long struggle with Alzheimers Disease. She was 53.
Born in 1954, to the late Philip and Elizabeth (Reynolds) Martineau of Norwalk, she attended Central Catholic High School in Norwalk, and received a Bachelors Degree from CCSU in Psychology, a Masters Degree from CCSU in Counseling, a 6th Year Degree in School Counseling from the University of Hartford, and an Associates Degree from Gateway Community College in Early Childhood Education.
She was employed by the Diocese of Bridgeport for 13 years as a guidance counselor at Central Catholic High School in Norwalk, Notre Dame High School in Fairfield, and St. Joseph's High School in Trumbull. She also was employed for 4 years at the Hamden - North Haven YMCA as a caregiver in the Child Care Center, as well as being a stay at home Mom for 4 years in between jobs.
She was a member of the Mothers of Twins Association of Greater New Haven. She served as a Eucharistic Minister for several years at the Blessed Sacrament Church in Hamden. She enjoyed numerous family vacations in the New England area, especially Rhode Island, New Hampshire and Maine.
Surviving are her husband of 26 years, Michael; two sons Sean and Patrick; a sister Mary Beth Berkson of Chicago, Illinois; and a brother Philip Martineau of Norwalk.
Visitation will be Thursday, February 28, 2008 from 3 - 5 pm and 7 - 9 pm at the HAMDEN MEMORIAL FUNERAL HOME, 1300 Dixwell Ave., Hamden, Ct 06514. Friends and relatives may gather at the funeral home on Friday, February 29 at TBA am. A mass will be offered at TBA am at the Blessed Sacrament Church. Interment will follow at Beaverdale Memorial Park, New Haven. In lieu of flowers, memorial contributions can be made in Ellen's name to the Alzheimers Association of Connecticut, 279 New Britain Road, Suite #5, Kensington, Ct 06037. Online Condolences can be offered to the family at www.hamdenmemorialfh.com .
---
Anthony J. Corbi, Jr.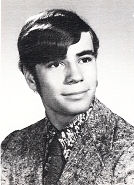 Anthony J. Corbi Jr., a life long resident of Norwalk, passed away on Sunday, October 28, 2007 in Norwalk. He was born on February 26, 1954 in Stamford, and was the son of Anthony Corbi Sr. of Norwalk and the late Helen Burr Corbi. He was 53. Anthony graduated from Northeastern University and was a former salesman at Cablevision of CT. Anthony was also an avid Boston Red Sox fan and enjoyed playing football, baseball and fishing. Besides his father, he is survived by his sister Deborah Corbi of Norwalk, CT, two uncles, Joseph Corbi of Danbury, CT, William Burr of FL and one aunt, Anne Dimizio of Long Island City, NY. He is also survived by three cousins.
Calling hours will be held at the Lawrence Funeral Home 2119 Post Rd., Darien on Thursday Nov. 1, 2007 from 5:00 PM to 8:00 PM. A Mass of Christian Burial will be held at St. Philips R.C. Church, 25 France St., Norwalk on Nov. 2, 2007 at 11:00 AM. Interment will follow at Fairfield Memorial Park in Stamford.
In lieu of flowers, donations may be made to the American Cancer Society, 372 Danbury Rd., Wilton, CT 06897.
---
Lawrence J. (Larry) Coppola
Lawrence J. Coppola died Monday July 23, 2007 in the early morning at his home in Sarasota, Fl. He was the son of the late Joseph and Marie Coppola of Norwalk. Formerly of Norwalk, Mr. Coppola graduated from the Culinary Institute of America in 1978. He was a well known chef in Fairfield County and owned Cuisine, Cuisine, a catering business. He was well known and loved by many. Mr. Coppola is survived by his life-partner Orlando Ramos, his brother Anthony Coppola, and his three nieces. Friends may call from 3:00 until 7:00 PM Sunday at Collins Funeral Home, 92 East Avenue, Norwalk. A Mass of Christian Burial will be celebrated on Monday at 10:00 AM in St. Thomas the Apostle Church, 203 East Avenue, Norwalk. Interment will follow in St. John Cemetery, Richards Avenue, Norwalk.
Larry (left) and his life-partner, Orlando, catered the cocktail party during the 2002 reunion
---
Joanne Bruno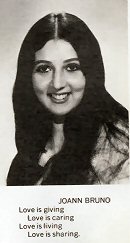 ---
Louise Chain
---
Peter Cogswell
---
Jackie Cohen
---
Bob Dowling
---
Darrell Hargrave
---
Jeff Hordeski
---
George Kalogeridis
---
Jacque Kraus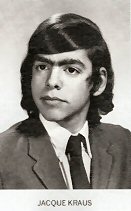 ---
Kerry Krudden Wilson
---
Bill LaLime
---
Eddie Malhenzie
---
Jim Merritt
---
James Moore 7/21/2004
---
Peter Nichols
---
Gary Palmer
---
Joseph W Parsons 12/27/1998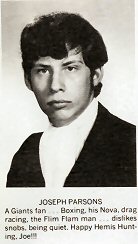 ---
Mary Ellen Sokol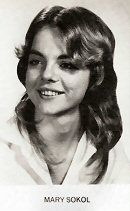 ---
Anna Stahelcyzk
---
Peter Stotz
---
Cynthia Toussaint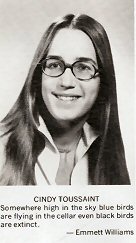 ---
Debbie Wagner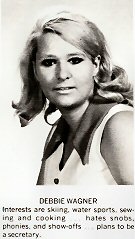 ---
Larry Wrentz
Lawrence T Wrentz Sr as Agent Burroughs in Silence of the Lambs
Died June 16, 1997
posted 12-4-2014
---